Saturday 20th October, 2012
Week 196
GOV.UK
This week we've been back at Aviation House continuing work on Inside Government with our GDS colleagues. The big news of the week was gov.uk coming out of beta and replacing DirectGov and Business Link. The release seemed to go very smoothly and the site is happily handling more than a million hits a day on its new G-Cloud-sourced Skyscape infrastructure.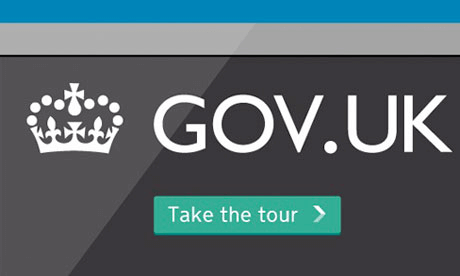 While our GDS colleagues on other teams should take most of the credit, the Inside Government team was responsible for delivering the longer-form detailed guidance pages. So whether you're concerned about exporting stuff that might be used to build WMD, wondering how to look after your goats, or contemplating building a high-speed passenger ferry, we have the answers.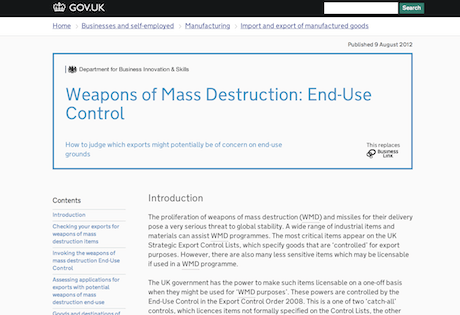 When you've got your head down on a project like Inside Government, it's easy to forget about the bigger picture. So it was good to understand a bit more about why this new government website really matters.
Harmonia
Although it was good to get stuck back in to work on Inside Government, this week was also a reminder of how hard it is to make progress on GFR projects at the same time as working on a client project. This was particularly noticeable, because we were one man short this week with James A on holiday. This meant that for more than half the week there was at most one of us on GFR duty. I know that I for one find it more difficult to make progress on this shared undertaking when none of the others are around.
Consequently we haven't made as much progress on Harmonia as I would've liked. Perhaps it was just the contrast between this week and last week, but it feels as if a lot of the momentum we built up last week has disappeared.
Having said that, Chris seems to have made good progress on building a mechanism for sending out invitations. As explained by James in week #193 we've decided to roll our own authentication-related code rather than use a 3rd party library. It feels to me as if we've invested quite a bit of time working on such functionality (e.g. sign-up, password reset, invitations, etc), but hopefully this will pay off later or when we come to work on other projects.
Printer
There's been continued interest in the Go Free Range Printer with News International (!) building an SMS gateway for the printer - you can send text messages and have them printed out on a little printer. And I belatedly caught up with Elspeth and Lottie's correspondence which apparently…
…could never have been shared without the generosity of our benefactor philanthropist Mister James Adam and his marvellous Go Free Range contraptions".
And finally
We're back up to full strength next week, so hopefully we'll be able to get a first release of Harmonia out the door. I'm looking forward to seeing what people think about it and whether they find it useful.
– James M