Wednesday 6th December, 2017
Week 463
Howdi folks,
Chris, James and I had a great time at the second CoTech retreat this week. There were lots of familiar faces from last year as well as plenty of people I didn't recognise. I thought it was great that a number of co-ops brought more of their members this time - there's clearly something compelling about this network even though I can't quite put my finger on what it is.
I enjoyed catching up with people I knew as well as meeting quite a few folks I'd not met before. I'd hoped for it to be quite practical but excessive "networking" (read, late nights spent drinking and chatting) meant that I didn't get quite as much done as I'd hoped…
We're hoping to write about the event in a bit more detail so I'll conclude for now with a photo that illustrates just how tiring networking can be :-)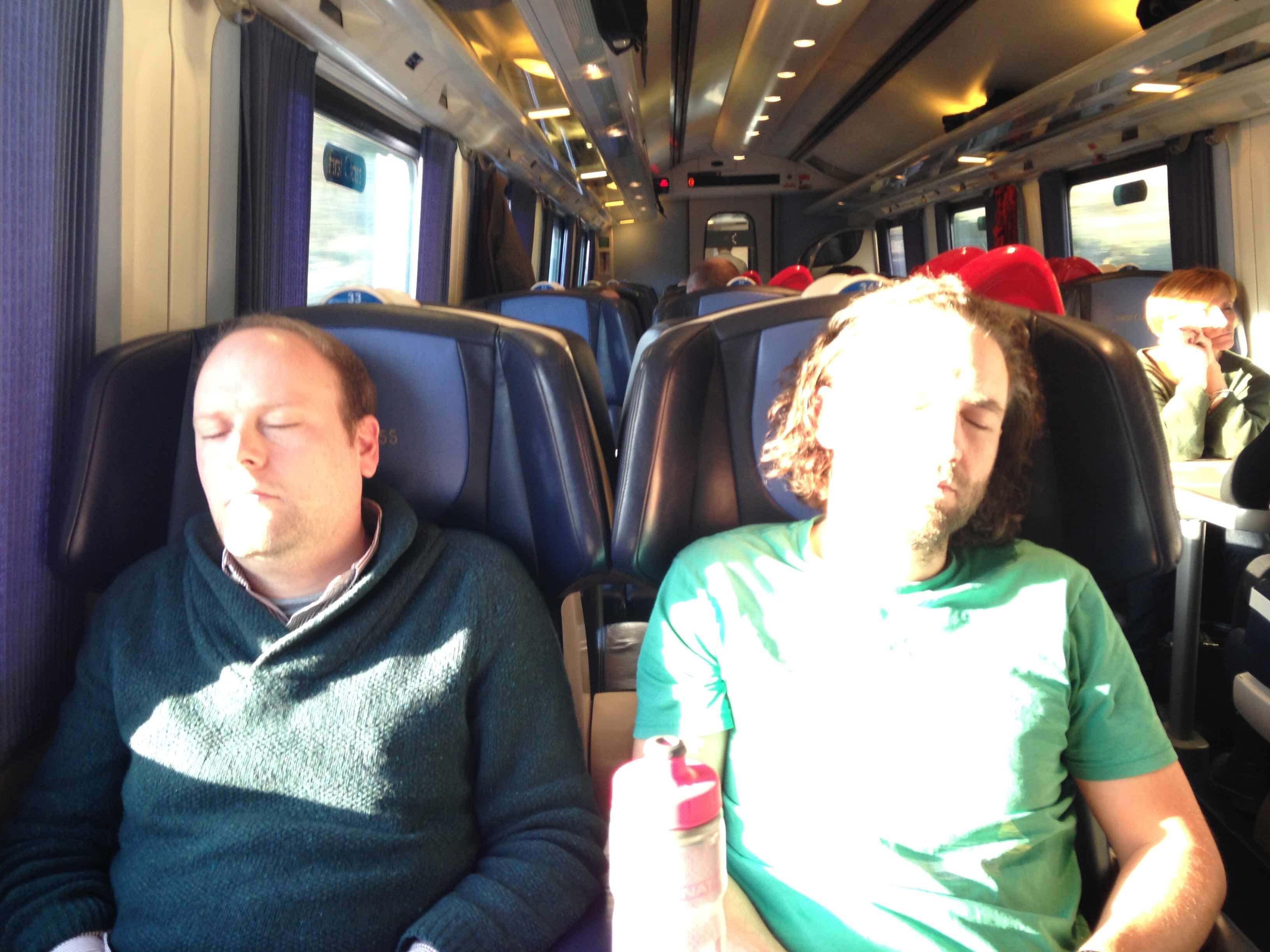 We finished the week working at The Office Group on Old Street. We don't spend much time in the area anymore so I enjoyed the visit. We ate lunch in one of the cafes we used to visit regularly and headed to one of our old locals for a couple of pints after work.
That's all for now. Until next time.
– Chris