Tuesday 28th November, 2017
Week 462
This week was another mixed bag location-wise: TOG Whitechapel, Space4, and home. Chris L was still on holiday in the Cotswolds on Monday and I took some more time off in the middle of the week to take care of some personal matters.
On Tuesday, Chris R & Chris L had a useful catch-up about our GOV.UK asset management work with Daniel Roseman and Steve Harker at the GDS office. After the meeting Chris & Chris went through Daniel's original list of requirements and worked out which ones had already been addressed and which ones would be addressed by our planned work. This was a good way to step back from the day-to-day of the project and will help us prioritise our work over the coming weeks.
We spent most of Thursday preparing for the company Christmas party, but in the middle of it all we took ourselves off to Seven Sisters for a very pleasant lunch at a Columbian restaurant, Pueblito Paisa. Chris L & I chose the menu of the day and ended up eating far too much!
We were concerned that the late notice and clash with Thanksgiving would mean not many people could make it to the party. However, as it turned out people flocked from far and wide to taste Chris R's delicious mulled wine. It was great to catch up with some old friends and meet some new ones.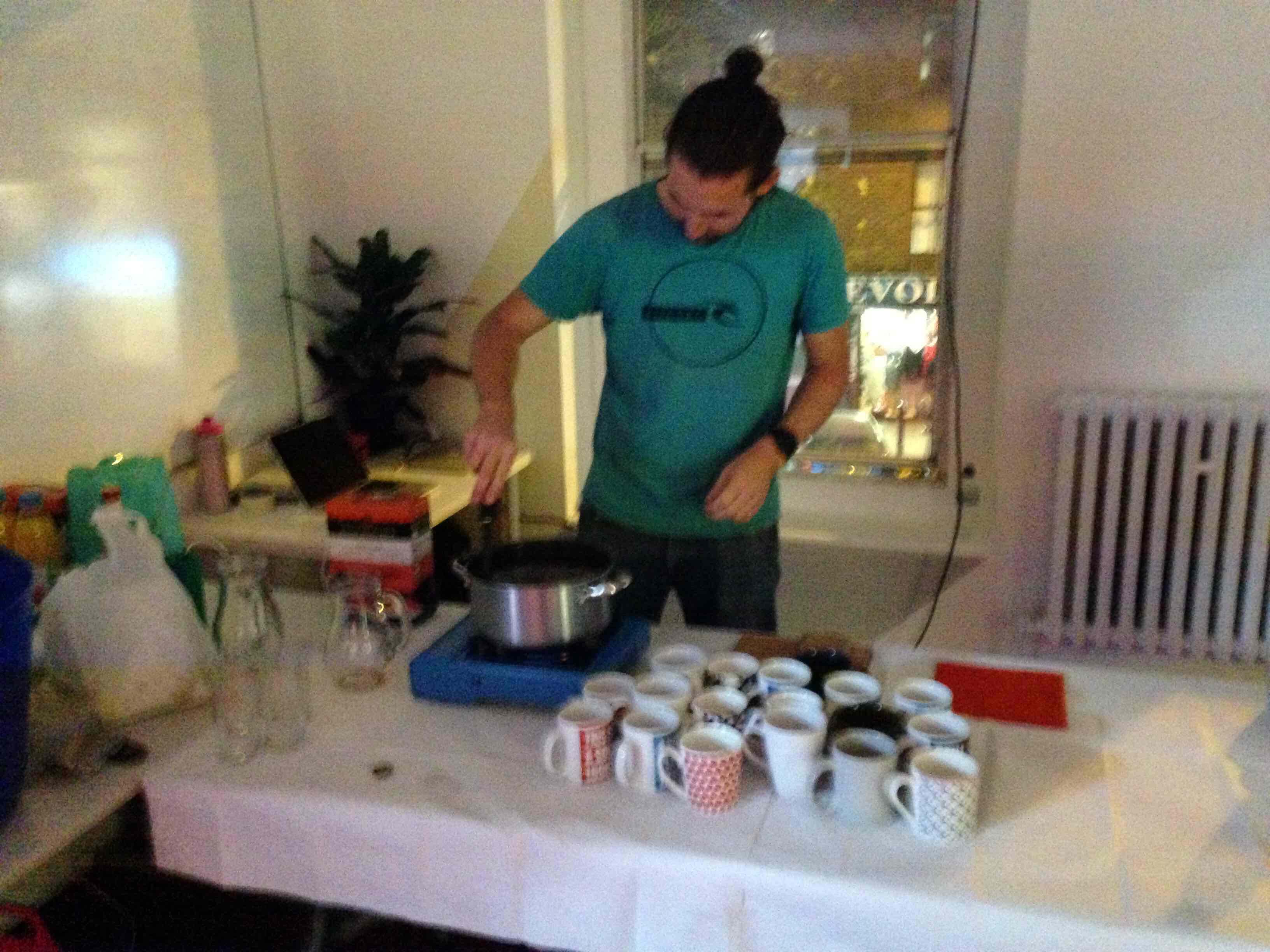 Although we were all feeling slightly the worse for wear on Friday morning, we had a pretty productive day in the end.
Anyway, until next time.
– James